Good Cougar Date Ideas
Dating older women isn't that much different from dating younger women. You don't want to think about tailoring the date to someone who is in their 40s or something. For instance, you would not want to suggest swing dancing or seeing a movie in black and white simply because you're dating a woman who's older than you. Women don't want to be reminded of their age, and they sure as hell don't want to the young buck they're going to fuck to give buy them a petticoat on their birthday. So in the spirit of not being a total douche nor inadvertently offending your hot cougar, here are some date ideas that she might enjoy.
A divey bar with some live music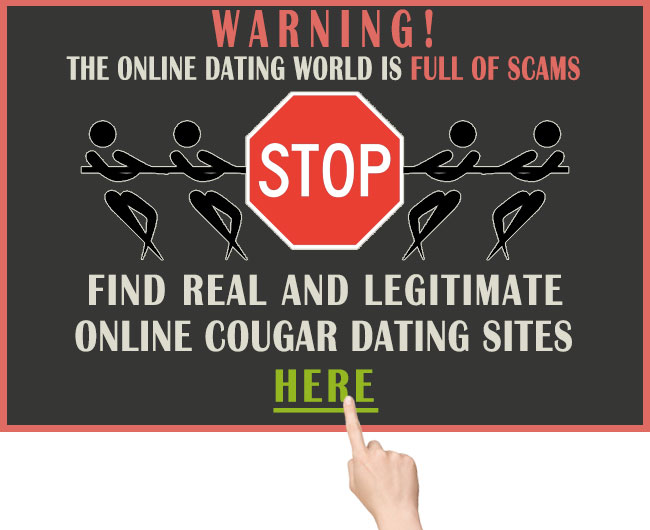 Now, you don't want your date to think you're a total knob, so you want to steer clear of bands that will be doing covers of the greatest hits of the 60s and 70s. Light Jazz or smoother rock is a good choice, and so are bands with female lead vocalists. You want to avoid hardcore, screamo, or anything punk, probably, but not necessarily. One thing to keep in mind is that older women are very fond of dim lighting and alcohol. So divey bars even without live music are an excellent choice, but live music is also cool.
Classy upscale hotel bars
For whatever reason, cougars tend to feel much more comfortable with their 20 something boy toys when they're out at one of these classy upscale hotel bars. Perhaps it's because they used to cruise for easy non-committal lays there or perhaps it's because hotel bars are like some sort of haven for horny MILFs. No one really knows the answer to this, but you and your cougar, for whatever reason, will feel quite at home and not out of place at all in a hotel bar. It's exactly the kind of place your romantic relationship can blossom.
A Museum of Modern Art
Art Museums are excellent for first date ideas. Not only because the two of you can appreciate the beauty of all the great painters and sculptors, but because if she has any psychoses or neuroses, it will become apparent as she explains to you what the art means to her. Art is a veritable Rorschach test so you want to pay very close attention to what she's saying as she explains to you her interpretation of the art. This will also make you look like an excellent listener, which women really appreciate. Many professors in the liberal arts like to date younger men and women, so you won't seem at all out of place, and no one will judge you.
Bad Cougar Date Ideas
Bowling
Cougars want to dress up and feel sexy. They want to wear tight dresses and show off their tits. If you think that any of this meshes with the atmosphere of a bowling alley you are mistaken. You also run the risk of your date throwing out her back or hip. If you think you're getting laid after that happens, you're wrong. Your cougar is going to want to dress up and look classy. Taking her to a bowling alley is a goddamn dumb idea.
The History Museum
For as good as the idea of taking your date to the Art Museum is, the History Museum is twice that, but bad. Firstly, she's going to be wondering subconsciously if you think she belongs in a history museum and it's not going to make her feel sexy at all. You want your cougar feeling hot and powerful, not like an artifact of a bygone era.
Lasertron
I must reiterate. Cougars want to dress up and feel sexy. They're not going to feel sexy running around with a toy gun in a smoky black lit room firing a toy gun at 12 year olds. Sorry. It may have seemed like a good idea off the top of your head but by all means, do avoid lasertron.
Sex with a Cougar
What you're trying to accomplish out of this interaction is sex with a cougar. Your cougar wants to have sex too, that's why she joined a cougar cub dating site to begin with. If you have no idea what you're doing, that's ok, let her take the reigns and call the plays. This way you won't end up at Lasertron, the bowling alley, or at the history museum, all of which are dreadful ideas for cougar dating.